Echo String Trimmer Safety Glasses
Item # 2398673
Echo Tiger safety glasses
Protect yourself, and your eyes, while working in the yard. These safety glasses feature hard-coated optical-grade, abrasion resistant, polycarbonate lenses that offer 99.9% protection from the most intense UV rays.
Genuine OEM Part - Manufacturer #102922455
Item # 1996936
Clear Glasses Economical, clear glasses same as those included with ECHO units. Fit over most prescription glasses.
Genuine OEM Part - Manufacturer #102922051
Item # 2400285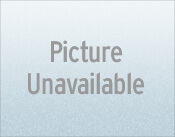 Goggles
Genuine OEM Part - Manufacturer #X690000080